Why Your Home Deserves a Festive Makeover: #GharKeNayeKapde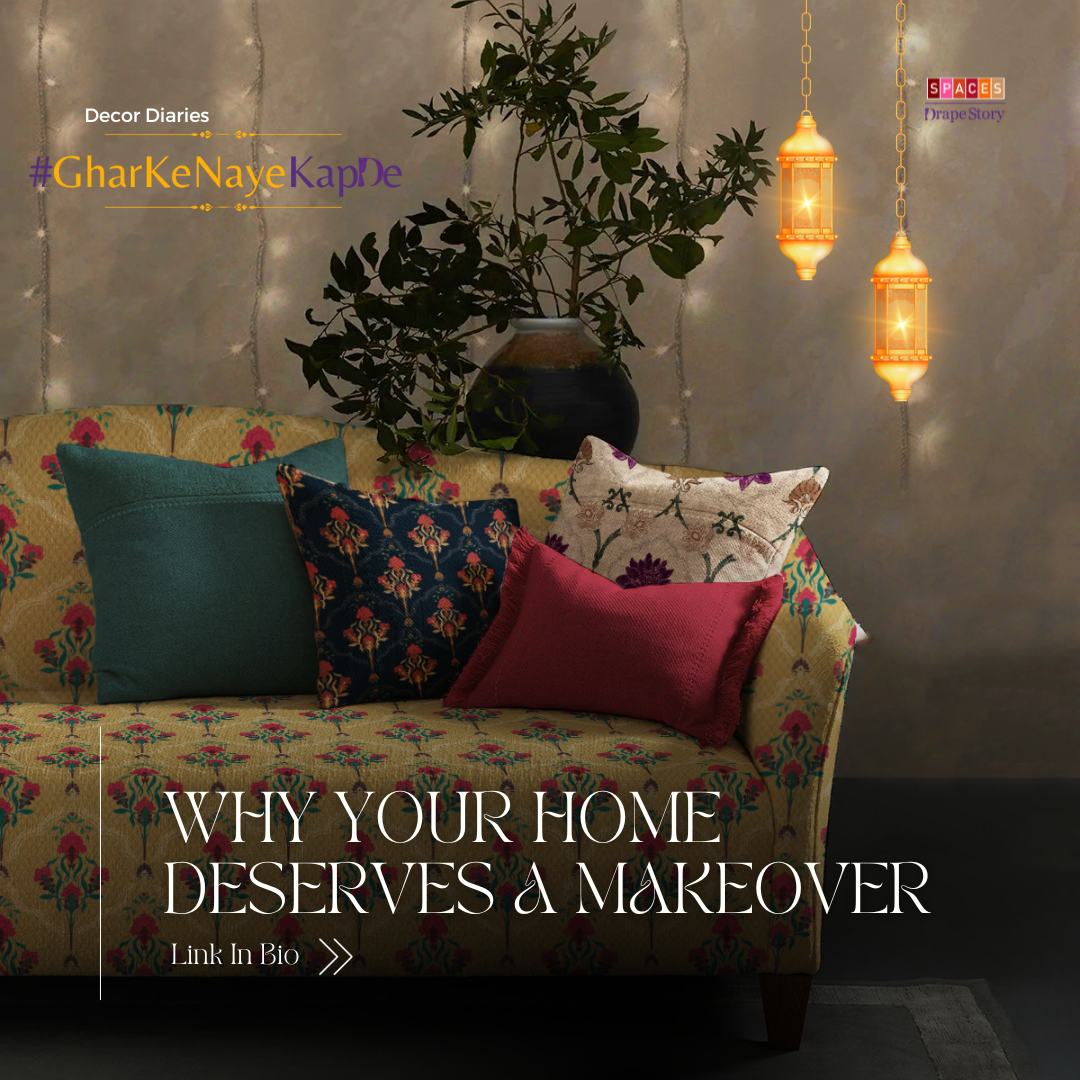 Styling
28-10-2023
#GharKeNayeKapde
Why Your Home Deserves a Festive Makeover?
As the festive season draws near, the tradition of dressing up takes center stage. Just as we adorn ourselves in our finest attire, our homes too deserve the same attention. At Drape Story, we believe that #GharKeNayeKapde is a tradition worth cherishing. It's the essence of Diwali, the festival of lights, and the season of joy. In this blog, we invite you to embark on a journey of transforming your home into a radiant haven, where cherished memories are created, and traditions come to life.
Embrace the Festive Spirit
Upholstery: Your Home's new Diwali attire
Styling Ideas for a Memorable Makeover
Let the Light Shine Bright
Expert Assistance: Measurement Services
#GharKeNayeKapde – A Tradition Worth Embracing
#GharKeNayeKapde
Let your home celebrate with you this Diwali, dressed in the finest festive attire. Drapestory is here to make that journey joyful and hassle-free. Book a consultation, choose your favorites, and watch the transformation.
With Drapestory's offerings and the heartwarming tradition of #GharKeNayeKapde, your home will shine and radiate the festive spirit.
- Drape Story
Embrace the Festive Spirit
Every year, without fail, we pamper ourselves with new clothes, sparkly jewelry, and that extra glam for the festive season. It's a time when we put our best foot forward, looking our finest to celebrate the joy of Diwali. But have you ever stopped to think, why should your home miss out on the makeover fun? After all, it's where you'll spend most of your time during this festive season. It's time to embrace the heartwarming tradition of #GharKeNayeKapde. Like you, your home deserves extra love and attention; we're here to tell you why.
Upholstery: Your Diwali's new attire
Imagine the happiness of adorning yourself in new, vibrant attire for Diwali. Now, picture your home dressed in festive hues, with cushions and upholstery that make you smile. At Drapestory, we recognize that your home represents more than mere walls; it's the canvas where memories are woven and treasured. Our cushion covers and upholstery fabrics are like the perfect Diwali outfit for your living spaces, with rich colors and delightful patterns that set the festive tone.
Styling Ideas for a Memorable Makeover
Transforming your home into a festive haven requires a bit of creativity. Start by choosing a theme that resonates with your family's spirit. Let the theme guide your decor choices, whether traditional, contemporary, or a mix of both. Printed cushion covers with festive motifs like diyas, rangolis, or floral patterns can bring a cheerful and playful vibe to your living space.
Let the Light Shine Bright
As the sun sets and the festive fairy lights take over, your home can join the celebration. Embracing the festive spirit doesn't have to stop at cushions and upholstery; let's talk about window treatments. The allure of cushions and the chic indie prints available at Drapestory will leave you amazed, and the same goes for our collection of curtains and blinds. Our window treatments are the perfect complement to your home's festive décor, creating a magical atmosphere and allowing you to control the ambiance of your home. These window treatments embrace the festive lights, allowing you to control the ambiance of your home. As the festivities kick in, you can choose how much light and warmth you want, making every moment memorable.
Makeover: A Drape Story Home
Cushions
Geometric cushion covers with bold and modern designs can add a contemporary and edgy touch to your decor.
Layering
Layering is vital – combine your existing furnishings with new additions. This mix-and-match approach adds depth and character to your decor.
Focus is Key
It's not just about what's in your home but how you arrange it. Create focal points using decor items and lighting to draw attention to the festive spirit. You can use candles, lanterns, fairy lights, or fresh flowers to create a warm and inviting ambiance.
Details
Don't forget the details! Add festive accents like wall hangings, garlands, or table runners to complete the look. The key is to have fun and let your creativity flow.
Conclusion
High-heels are one of the most popular fashion trends in 2023. There are many different styles, colors and materials to choose from when looking for high-heels that will make you feel comfortable. In this article we will go over five of the most comfortable high heels available on the market today so that you can find your perfect pair!
People Also Read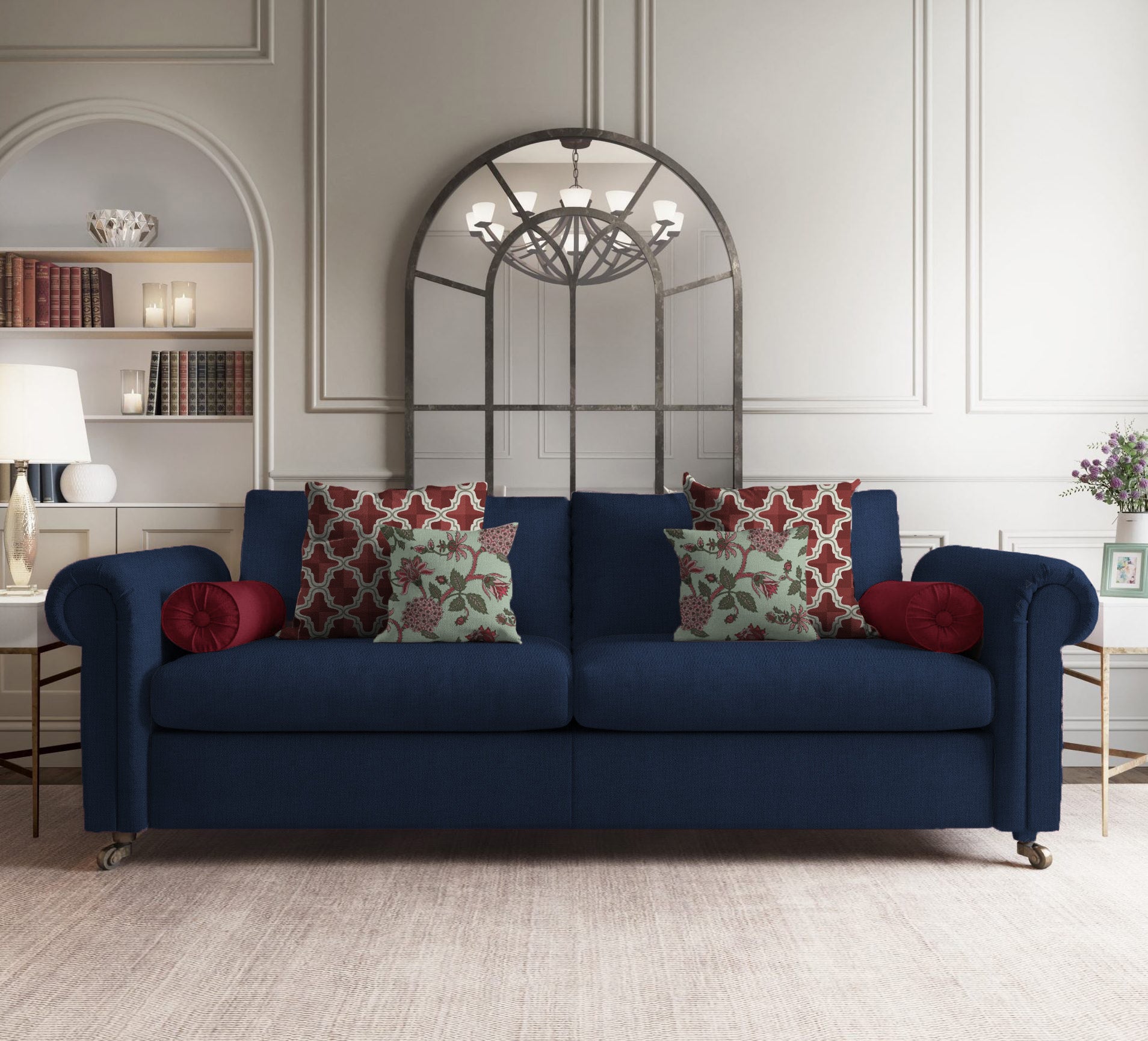 SPACES Drape Story | Nov 06, 2023
Have Any Questions?
We are here to answer all of your queries
Follow us on social media